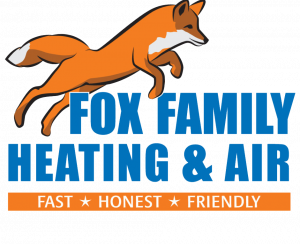 Fox Family Heating & Air is a Sacramento heating and air conditioning company specializing in residential HVAC. We are determined to prove there's still a "Fast, Honest, and Friendly" HVAC company in the Sacramento Valley. We know it's a privilege to be invited into your home to service your heating and cooling equipment.
Serving the greater Sacramento, Rancho Cordova, Roseville, Folsom, Elk Grove, CA areas.
Common Questions You May Have
What People Are Saying About Us
Fox Family Heating & Air's most popular residential HVAC systems
Fast, Honest and Friendly Service
We feel privileged to have the opportunity to come out to your home and service your HVAC equipment. It takes a lot of trust to let just anyone do that. So we promise not to take advantage of that.
We typically get dispatched to homes in the Sacramento area whose AC is not working. If you need air conditioner repair or heating repair, it's our mission to get you back to heating and cooling as fast as possible.
Another reason folks call us out is to have an air conditioning tune-up or furnace tune-up performed. Some of you have all-electric heat pumps – and of course, we can perform a heat pump tune-up. These tune-ups are preventive maintenances that take about 45 to 90 minutes to test and clean your hvac system.
Feel like you want to replace your existing HVAC system? We specialize in that. We think we are the best installers for a new air conditioning and/or heating system in the Sacramento, Rancho Cordova, Fair Oaks, and Folsom areas. We install HVAC systems everywhere in Sacramento County. We feel like we are the best hvac company to replace your HVAC system in Roseville, Rocklin, Citrus Heights, and Elk Grove!
Scheduling with us is fast and efficient. We get to you quickly and have the tools to fix your problem on the spot most of the time
"I'd love to tell you how your experience with Fox Family will be different from other companies."